Hostelworld is the most trusted hostel website in the world 2012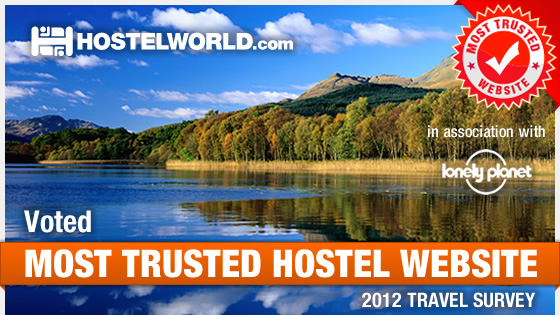 Earlier this June, Hostelworld.com ran a travel survey in association with Lonely Planet. Questions like 'How many days do you take for your main holiday?', 'What's your favourite type of accommodation?',  'Do you intend to travel in the next months?' and  'What's your most trusted hostel booking website?' were asked to people from all over the world.
80% of people surveyed answered "Hostelworld.com" to that final question.