Airasia BIG card member 1-day priority sale only today!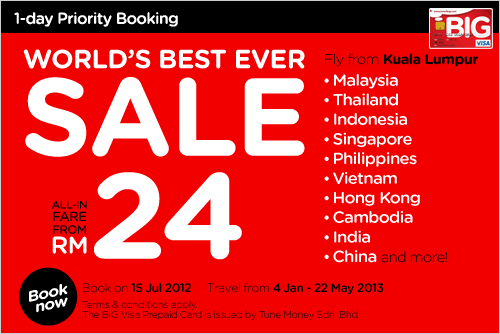 Airasia Sale for 2013 flights is back! The acclaimed best ever sale from Airasia is starting from noon today, exclusively for its BIG prepaid debit card member only, 12 hours before anyone else can book!
BIG card members can book in between 12:00 noon until 11:49 pm today, 15 July 2012 and travel between 4th Jan to 22nd May 2013 next year.
Booking can only be made by using its BIG prepaid credit card.