Easyjet last minute offer flights from Switzerland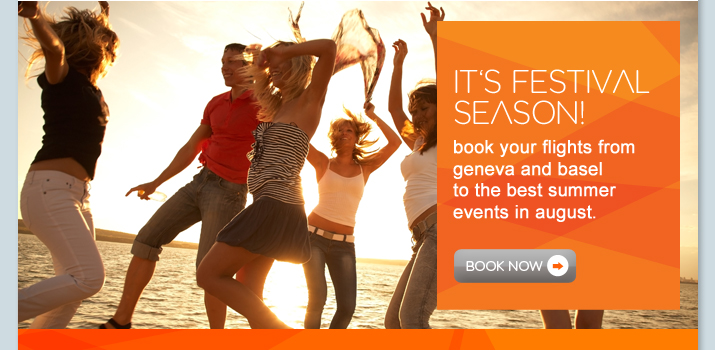 Last minute festival season offer fares for Easyjet flights from Geneva and Basel, Switzerland. Travelers could book for:
Flights to Berlin from 36,45 CHF, for Woodstock Festival Poland 2012 event from 2nd to 4th of August;
Flights to Amsterdam from 38,45 CHF, for Lowlands 2012 event from 17th to 19th August, or
Flights to Edinburgh from 40,45 CHF, for Military Tattoo 2012 event, from 3rd to 25th August 2012.
Check them out on Easyjet booking page.