Scoot Airlines promo fares to Tianjin, China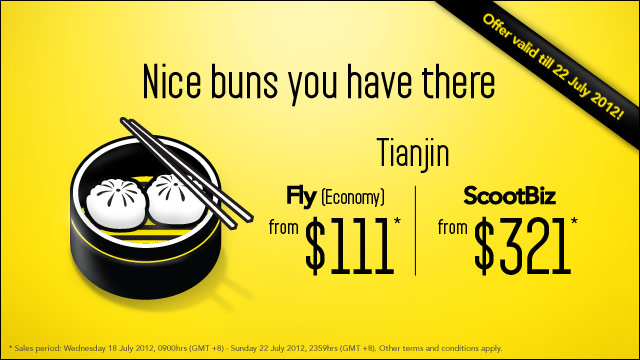 Get outta here to Tianjin! Tianjin is not only a wonderful city to explore on it's own, but is also one of the best gateways to Beijing – it's a mere 30 minute ride on the bullet train to downtown Beijing. And it'll cost you less than $ 5, which is cheaper than what it will cost you to get there from Beijing Capital Airport.
So scoot off now with great fares on Fly Economy from S$ 111, or ScootBiz from S$ 321, one way depart from Singapore Changi airport. You've got till Sunday before the sale ends, so check it out at Scoot.