Watch Europe 360 TV programme and win Turkey trip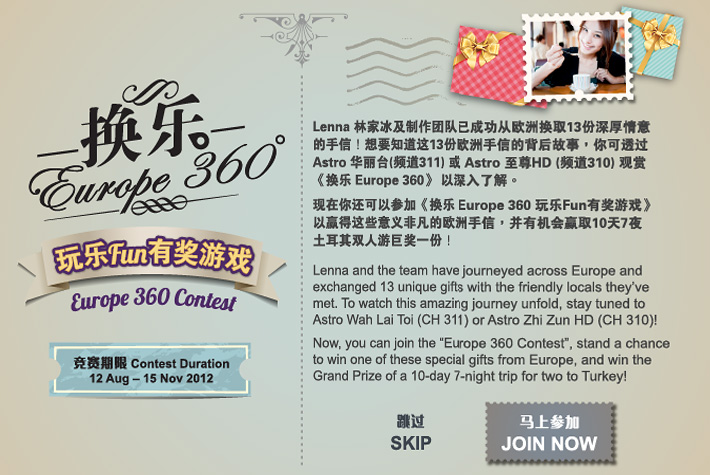 This contest is open exclusively to Astro Dynasty and Astro Super Pack 3 subscribers in Malaysia. All you need to do is watch the "Europe 360" TV travel programme and join the contest. You will stand a chance to win a gift that the beautiful host, Lenna Lim has brought back from Europe, and win the Grand Prize 10-Day-7-Night trip to Turkey!
Contest starts today 12th August and ends on 15th November 2012 with 13 weekly winners and 1 Grand Prize winner. Watch the show and join the contest now!