2013 BUSAN Grand Sale and Special Prize for tourists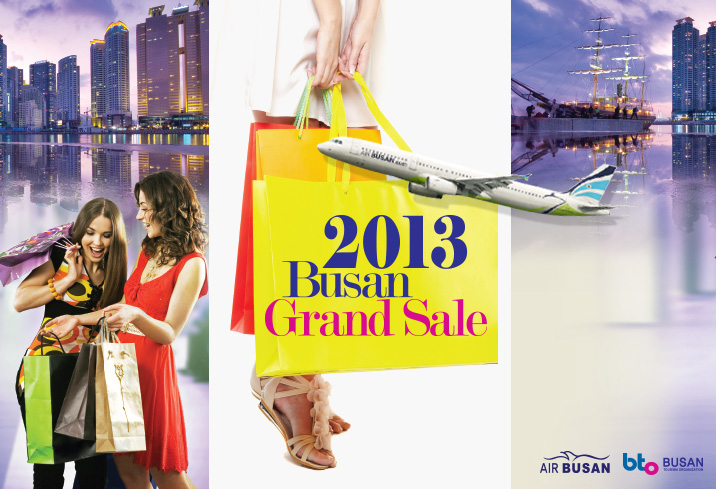 Year 2013 Busan Grand Sale is here! Visit Busan from September 1st until 10th October to grab the fantastic deals. The Busan Grand Sale features special discounts on entrance fees, accommodations, tickets for performances and product prices.
The promotion takes place in major Busan's tourists areas such as Busan town, Haeundae, Nampodong, Gwanganli, and Seomyeon.
In order to get discounts, visitors need to download and print the voucher book below.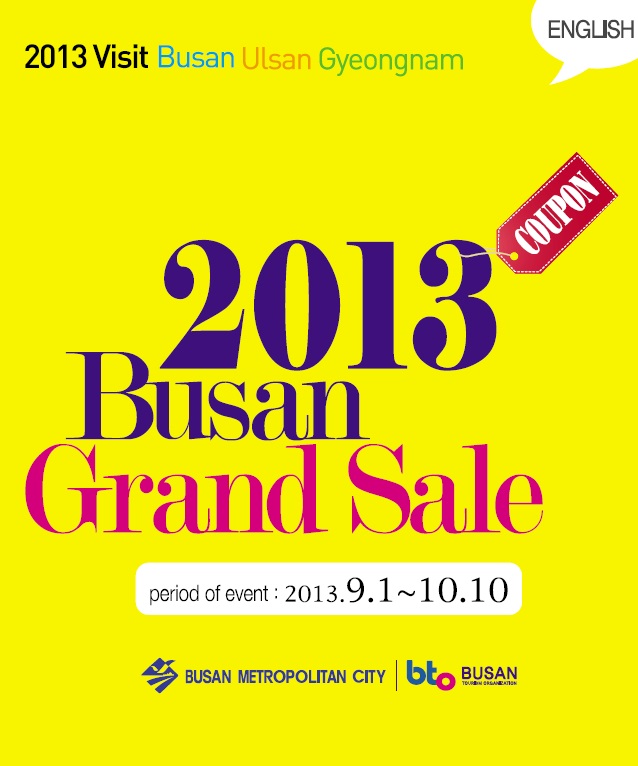 You can download the Attachment. 2013 Busan Grand Sale Coupon Book(English)
For more stories on Korean travel guide, visit my travel blog now. – TF Go Holidays