Winter Europe train ticket sales open on 11 October 2012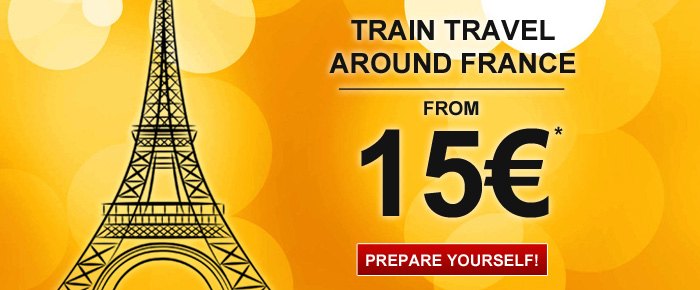 Just 3 days left until winter train ticket sales open! Be the first to get your hands on low-priced train tickets and enjoy a year-end break in France. For travels from 9th December to 11th January 2013, travel within France. Visit TGV-Europe.com now to book.
* Prem's fare, from, per person, for a 2nd class single with TGV or Intercités, from selected cities and to a range of destinations. Offer subject to availability. Tickets are on sale between 3 months and 14 days before the date of departure. Tickets are non-exchangeable and non-refundable. Online payment is required and multiple ticket withdrawal options are available, depending on the journey and the number of days between the date of booking and that of departure (e-ticket, free shipping, withdrawal from French railway stations or Rail Europe store (additional charges of €8for each booking)). Offer cannot be combined with any other promotions or SNCF reductions. 🙂
About The Author
The author is an avid traveler and photography hobbyist who loves to share with others his travel and photo-taking experience in many popular tourist destinations around Europe, Asia and Australasia. Read the exciting stories with many photos captured on his journeys.