1st class city break to Europe's finest capitals with Thalys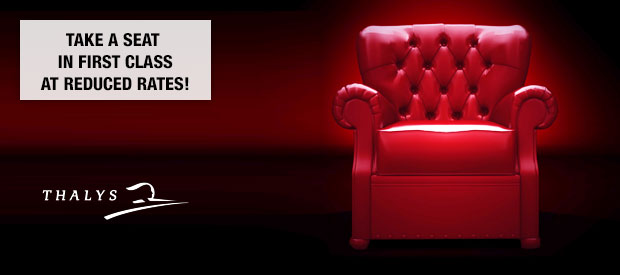 Spacious seating, free meal and drinks, free Wi-Fi and multilingual press… This Spring, get away in style! Book your Thalys train tickets before 5 March and treat yourself to a 1st class break in Europe's biggest metropoles.
1st Class rail tickets from Paris to Brussels start from €58 and from Paris to Amsterdam start from €78 only.
Offer conditions:
For a single journey on Thalys
Only valid for 1st class travels (Comfort 1)
Bookable from 26 February to 5 March 2013
For travel between 2 and 28 April 2013
Limited number of seats available
Visit TGV-Europe website for more information today!