TGV-EUROPE.COM becomes VOYAGES-SNCF.COM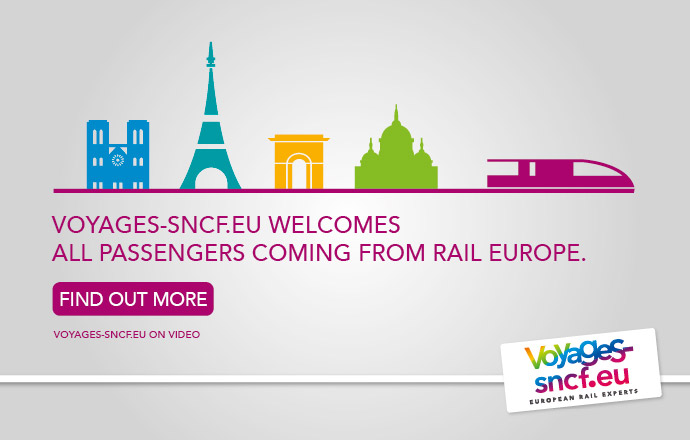 TGV-EUROPE.COM has now become VOYAGES-SNCF.COM.
VOYAGES-SNCF.COM is the European rail experts who give you the possibility to easily let your clients travel throughout France and Europe.
Rail Europe has joined Voyages-sncf.com.
Voyages-sncf is a major player in the European tourism, is an expert in distributing the European railway network, is specialized in France as a destination and is present in more than 10 countries.
Voyages-sncf strengthens their expertise:
A new site, more modern, clearer and more user-friendly
Easier to navigate and make reservations, new functions
More offers and product information
Find out more on the new Voyages-SNCF website